ARM PROCESSOR AND APPLICATION
Training Code: ITPARM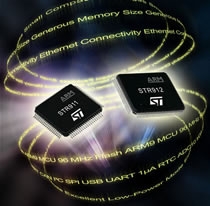 The course is designed for those who want to pursue advance Embedded Systems. Embedded Technology Training enables a student, a technologist or a hobbyist to develop microcontroller based systems. The need of time is that every engineer should equip with Embedded Technologies. This course of Embedded System is composed around ARM Microcontroller. This Course cover complete details about NXP's ARM7 (LPC2xxx) processors. Training will be given on ARM Development Board.
It covers complete description of ARM7 architecture, Programming, Interfacing of IO device. Various interfacing techniques like I2C, SPI, ADC, DAC, USB are also discussed. So, utilize your talent with technology of present and technology of the future.
ARM AT A GLANCE
The ARM architecture (previously, the Advanced RISC Machine, and prior to that Acorn RISC Machine) is a 32-bit RISC processor architecture developed by ARM Limited that is widely used in embedded designs. Because of their power saving features, ARM CPUs are dominant in the mobile electronics market, where low power consumption is a critical design goal. Today, the ARM family accounts for approximately 75% of all embedded 32-bit RISC CPUs,[2] making it one of the most widely used 32-bit architectures. ARM CPUs are found in most corners of consumer electronics, from portable devices (PDAs, mobile phones, media players, handheld gaming units, and calculators) to computer peripherals (hard drives, desktop routers); however it no longer has significant penetration as the main processor in the desktop computer market and has never been used in a supercomputer or cluster. Important branches in this family include Marvell's XScale and the Texas Instruments OMAP series
Source: Wikipedia
ARM APPLICATIONS

Course Features
Practical oriented approach.
Practice on professional ARM Development Board.
Open source development tools are used.
Read More
OPPORTUNITIES AFTER THE COURSE
ARM processors are used extensively in handheld devices (like PDA, Personal Media Player, iPODs etc), consumer products (like LCD TV, DVD Player, and Media Projector etc). ARM processors are also used in medical devices, robots, industrial application, computer peripherals like hard disk etc. Actually ARM processor now days are used in almost all domains (consumer, network and telecommunication, medical, industrial, defense etc). Development tools for ARM processors are also easily available in market. Open source development tools are also available for ARM. Linux, VxWorks, QNX etc embedded OS have full support on ARM processor. Companies like Samsung, LG, Nokia, Motorola etc are using ARM processor in their products. In defense sector ARM processor is also being used. In India there are R&D center of various multinational companies who are doing work on ARM. Service sector companies like HCL, Infosys, Patni are also working on ARM processor for their various projects. So there are bright chances of making career in the field of development work for ARM processor
COURSE DESCRIPTION
Module 1: Introduction

Introduction of ARM Processors
Evolution of ARM
32 - bit Programming

Module 2: ARM7 Architecture

ARM7 Architecture
Instruction Set Architecture
LPC21xx Description
Memories
Peripherals

Module 3: ARM Processor Programming

ARM Processor Programming in C
Using ARM Programming Tools
Debugging Techniques (JTAG)

Module 4: IO Device Interface and practical
Study of Input Output Devices

LED Display
Intelligent LCD Display
Stepper Motors and Types of Stepper Motors
Serial Communication Concepts
I2C
SPI
Practices on Boards
Module 5: Advance IO

ADC
USB
SD/MMC Card
GSM Module
Practices on Board

Module 6: Project Projects Based onN ARM Processor
Module 7: Conclusion

Latest trends in ARM Processor
Introduction to …

ARM9
RTOS
Embedded Linux on ARM
Course Content:
COURSE DURATION :
PROJECTs:

CD Contents: Example Programs
ARM Articles
ARM Presentations
ARM Development Tools
Imbuent Data Sheets
Imbuent Book of ARM Processor

50 Hours

Embedded Data logger
GSM based Security System
Expense of project is beard by trainee.
* During training a project will be completed. Project expense will be beared by trainee.
ARM7 DEVELOPMENT BOARD
Olimex ARM7 development board is used during training program.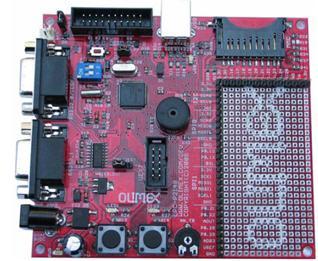 FEATURE OF BOARD
MCU LPC 2148
USB connector, USB link LED
Two channel RS232 interface and drivers
SD/MMC card connector
Two buttons
Trimpot connected to ADC 7.
Two status LEDs 8.
Buzzer
2x SPI connectors
I2C connector
UEXT - 10 pin extension connector for Olimex add-on peripherals like MP3, RF2.4Ghz, RFID etc. modules
REGISTRATION PROCEDURE
Registration procedure for Imbuent training program is quite simple. We have online facility for registration of course. Please go through following steps for course registration…
Select Course
Download Registration form from Imbuent site Click Here to download form
Make a DD (Demand Draft) equal to the amount of course fees (DD Should be in the name of "Imbuent Technologies Pvt. Ltd." and payable at "LUDHIANA")
Fill the online registration form Click Here to fill online registration form
You will receive an confirmation email from us soon with a valid registration number
Send us DD, with Training Form, which you can download from our website
In case of any difficulty please feel free to contact us.